I promise you I do not know how to start this blog post. I am so excited.
I cannot believe I won.
On the 1st of April, I received three emails from Devpost. I assumed they were from Hack The Normal organizers. I had forgotten about SITA Hackathon because I thought I would not win. I said to myself, "third place won't be bad you know". I really did not think my idea was good enough and at one point I almost gave up. So glad I did not.
I am so happy. Full of gratitude and I am honored they found my work worthy. So happy.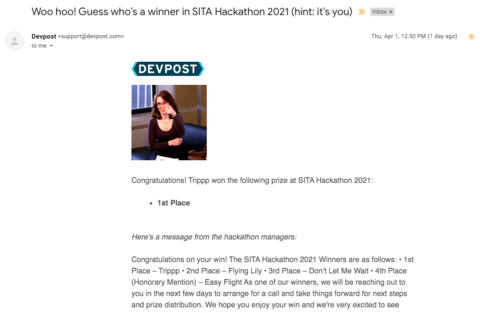 Congratulations to the other winners.