After EUHackathon, I said to myself, "no more hackathons". Then I saw Hack The Normal (HTN) and I thought why not give it a try – one more. I went through the challenges and I decided to go for Healthy or Sustainable living. I wasn't sure if I could work on a financial solution – I just did not have any idea on what to build there. You know the funny part, I ended up in a team that worked on a financial solution and we made it to the finals 🙂

Date: 5 – 7 march
Challenges
Financial solutions
Healthy living
Sustainable living
The beginning
I registered close to the deadline (as usual). I joined slack and quickly tried to get a team. I wanted us to brainstorm and know what we would tackle – essentially plan ahead before the hackathon starts so we do not get stuck. I created a private channel with some participants who had introduced themselves in the 'find-a-team channel'. After one or two responses, things got quiet so I decided to wait till the match-making session. At that point, the voice of negativity had already come in, "are you sure you'd find a team? Maybe you should not do this".
Match Making Session
I was not finding a team. One of the girls who I had added to the channel was lucky enough to find a team – which was great. A guy called Munashe asked for permission to share his financial solution incase anyone would like to join 'cause he was looking for a team but did not mind forming one. It sounded great but I had convinced myself healthy or sustainable living. I had a few sessions with some guys but nothing came out of it. At this point, I was losing hope.
We were asked to create our profiles (team/individual) on a presentation and if anyone liked, they would contact you. I did that, and I still did not find a suitable team. At the end of the session, a guy presented his solution – creating an educational platform for blind kids. I loved it and sent him a private message to see if we could work on it. He sent his WhatsApp number and I reached out to him.
Munashe had sent a message to me on slack asking if I would like to join his team. I also had another invite to join a team working on a solution for healthy living.
So it was either a financial solution, an ed-tech platform or a healthy living solution.
My Decision
I wanted to work on the EdTech platform but I remembered the challenges were – financial solutions, healthy and sustainable living. So it would be a bad idea for this hackathon. I could go for healthy living because I had an interest in that area but I picked the Munashe's team.
Why? Well I went through the profiles we created (on google slides) and I realized we had more submissions on healthy and sustainable living. I added 1 + 1 and I figured the smart thing to do is work on a financial solution. Less competition and we have a higher chance of going to the finals.
The Hackathon
I really liked this hackathon. I think things were a bit easier because I had a team to work with. I enjoyed the workshops and I learned how to use the miro board app.
Our Project – BOKU
By providing a Blockchain-based solution we will promote financial inclusion and the growth of local business economies allowing for secure and fast trade without 3rd parties (banks)
Lessons and Challenges
I don't like to focus on the negatives. For a team that just met, we did really well. One team member that motivated me to go on was Ursula. She lives in the USA, so she had to be up as early as 2:00 am for our sessions.
Lessons from the workshops:
At the initial stages, there no such thing as a bad idea
Focus more on how the App will benefit the users, not on features
Importance of storytelling, and research
I finally understood how blockchain and smart contracts work. At first, I thought it was complicated but I watched a couple of videos and it all made sense.
With the knowledge from here, I could have handled the EUHackathon better but I have to cut myself some slack. It was just three members and I did most of the work. There's nothing I could have done differently.
Devpost and project images
Devpost Submission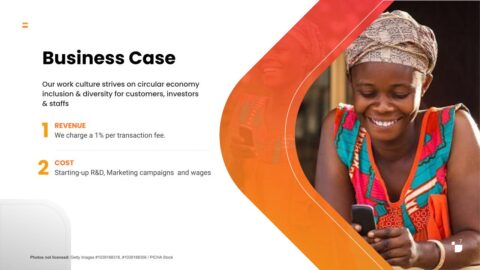 Miro Board excerpts